Offensive woes continue for Lady Indians at Pinckneyville
Meryn Gross dribbles up the court against Pinckneyville. (Doug Daniels Photos)
By Doug Daniels
1351sports.com / duquoinsports.com
January 24, 2018
​
(Pinckneyville, Ill.) - A strong defensive effort by the Lady Panthers combined with an ice cold shooting night for the Lady Indians led to a lopsided home win for Pinckneyville on Tuesday night, as they defeated Du Quoin 53-20 in an SIRR Mississippi Division matchup.
"We defended pretty well tonight," said PCHS head coach Alan Engelhardt. "Our on the ball pressure was pretty good, forcing turnovers without trapping. Our transition offense was good too, with Kenzie Rushing scoring most of her 20 there. I thought we had several girls do a nice job of looking to score tonight and chipping in points. It was good to see a strong outing tonight after a good win on Thursday as we avoided a letdown. Now we need to string another good one together as we head to Anna on Thursday."
PCHS held Du Quoin to just four points in the first quarter before shutting them out altogether in the second, enabling them to take a 25-4 lead into halftime.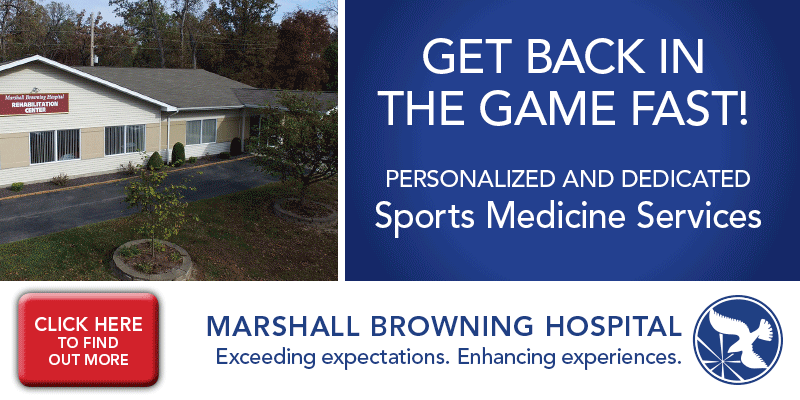 The Lady Indians were better in the second half, but couldn't put a dent in Pinckneyville's lead, as they shot just 6-for-32 from the field for the game. PCHS had 16 steals on defense and out-rebounded DHS 28-20.
Rushing had 20 points to lead Pinckneyville, Bella Pasquino had 10, Taylor Witges 6, Haleigh Kling and Megan Breslin each had 5, Kiya Hagene 3 and Sarah Breslin and Payton Morgan each finished with 2. Rushing also added 4 steals and 10 rebounds.
For Du Quoin, Delaynie Dearmond scored 6 points, Chloe Hill 5, Katie Smith 3, and Elizabeth Bird, Grace Haney and Morgan Bullar each had 2.
Pinckneyville travels to Anna-Jonesboro on Thursday while Du Quoin hosts Sparta.